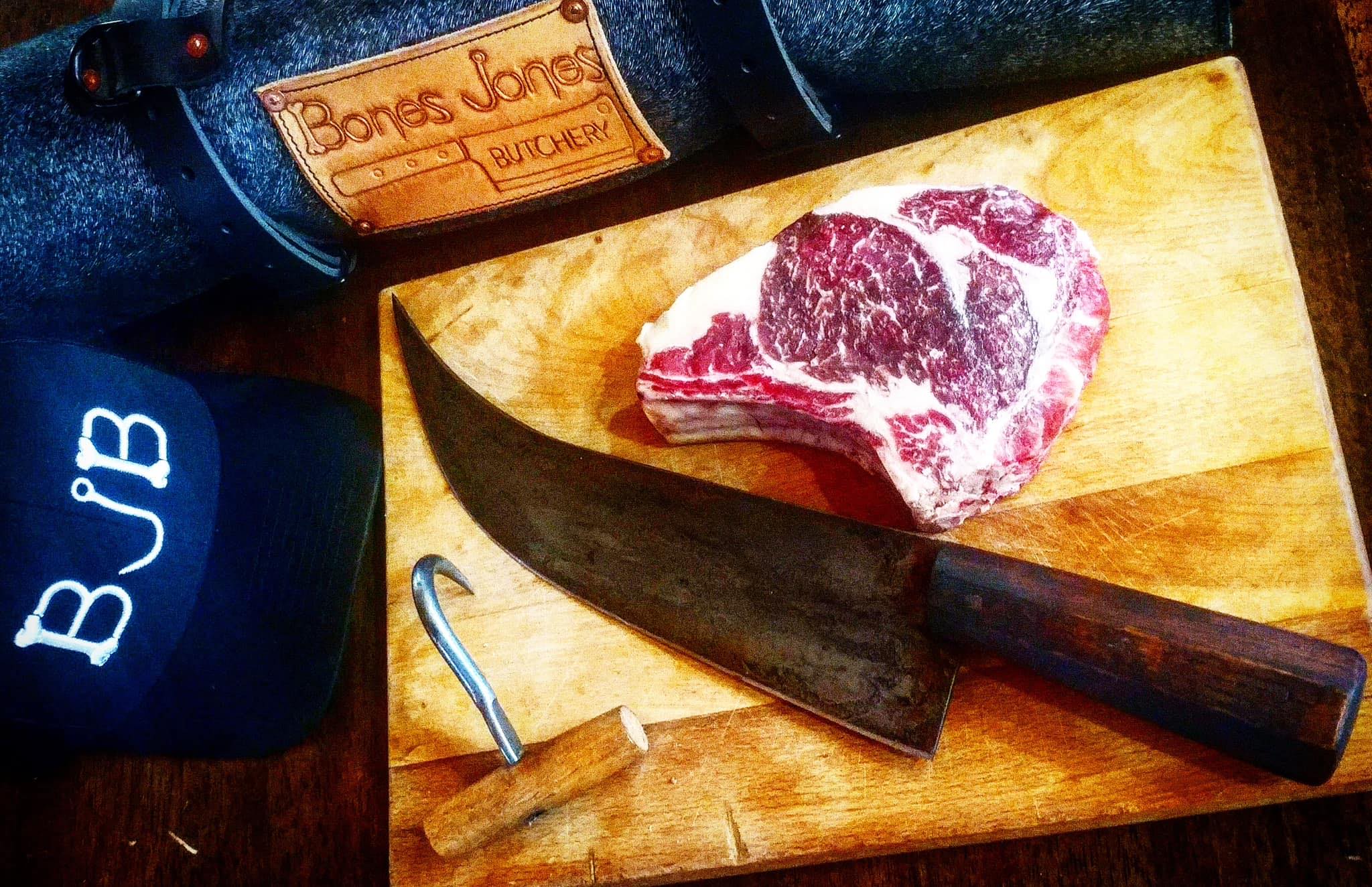 We are Farmer owned and operated!
Whether you're in the mood for mouthwatering steaks, juicy burgers, or a delicious basket of cheese curds we've got you covered! Bones Jones is a locally owned restaurant & bar located in Morganton, NC. Open daily check our hours here
Testimonials
My husband and I ate there for the first time Sunday. We loved the food! Prepared perfectly and you can tell they cook with love! They had a restaurant full of folks yet the service was amazing. This is going to be a place we go to often!
Miriam
I've eaten there 2-3 times every week, tried every single items on their menu and their daily special, their food is so delicious and their seasoning and flavor is so just right that it even made my mouth drools. If anyone ever had any problem with their foods their servers always come and fix it, Bones Jones been in restaurant business for so long time, I've eaten at his previous restaurant in Fallston NC and it was off the chain! He raises his own angus beef cows and hogs and use it in his own restaurant! Very Highly Recommended checking this place out!!!
Brad
Our first time & we will most definitely be back!! Excellent food, great service! The pork rinds & cheesecake were on point!
Stacy
Went today for a late lunch, and everything was fantastic. Our waitress was Sam and she was attentive and so friendly! We tried wings, burger and fried cheese and it was all on point. We got dessert to enjoy as well, and it was also wonderful! The atmosphere is chill enough to go dressed down or date night. Will be going back!
Emily
Great food. Friendly atmosphere. Menu options are great. Best in Burke County. Great asset to the community as well.
Penny
Great food and awesome service. We arrived and 5 pm on Friday, 2/17/23, and were seated almost immediately. The ribeye steak was tender and delicious. Prime rib was very good too. The cheese curds and onion rings were on point. Allison was our server and she did a great job. Also other servers were kind and helping each other make sure everyone dining was taken care of. It was great to meet "Bones" and we loved that he was personally checking on his customers throughout the restaurant making sure everyone was enjoying the food. This was our first visit. It's an hour's drive to get there for us but we will be back and we will bring more friends and family next time! Thank you for a great meal and awesome service too!
Julie
Hands down the best steak I have ever ate!! It was cooked perfectly and had the best flavor! The homemade A1 sauce was bangin as well. We had a wonderful first experience at Bones Jones and we will definitely be back! From the friendly staff to the great food, it was a 10/10 experience!
Lakelyn
Bacon jam burger, Nannie's chicken sandwich and the cheese curds were all really good! Friendly owner & servers! The Tito's strawberry lemonade was good too! My daughter also got the Oreo cheesecake to go. She said it was so good!!!
Alona
My wife and I went for lunch and enjoyed it very much. The cheese curds and Brussel sprouts were awesome. Our burgers were cooked to perfection. Atmosphere is very nice. Great waitress...Jen was very nice. Loved it. Will definitely be back.
Geoff
My husband and I were on vacation in December from Florida and this is our second time eating here. The food is awesome we had cheese curds, hamburger, and grilled chicken over salad. We ate it outside and we even got to meet Mr. bones ,he showed us the new exciting things happening outside. the staff is great as well!! Highly recommend this restaurant!!
Sylvie